Security Guard Services in Melbourne
Hire Best Security Guard Company in Melbourne
When it comes to safeguarding your peace of mind around the clock, our security guard services in Melbourne stands as your unwavering sentinel. With an unyielding commitment to ensuring your safety and protecting your assets, we provide round-the-clock security services that cater to your needs, no matter the time or day.
At our security company in Melbourne, your safety is our paramount concern, and we're dedicated to delivering unwavering protection at all times. Contact us today to discuss your unique security needs and receive a personalized quote. With our vigilant team, your security is assured, day and night, ensuring you can rest easy knowing you're in capable hands.
We are committed to delivering peace of mind through top-notch security services in Melbourne. Don't compromise on safety. Contact us today to discuss your security needs and receive a customized quote. Your security is our business, and we're here to provide you with the protection and assurance you deserve.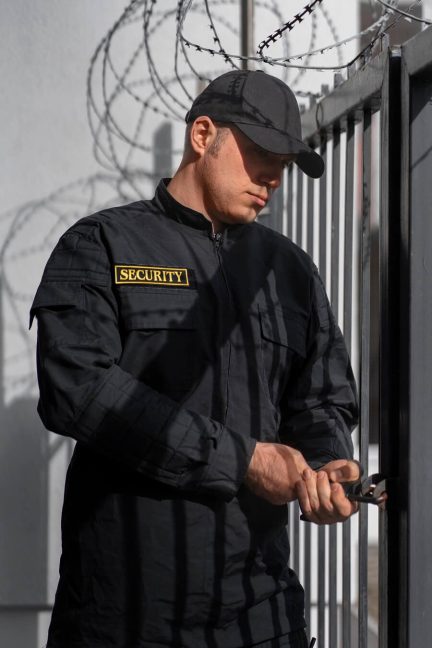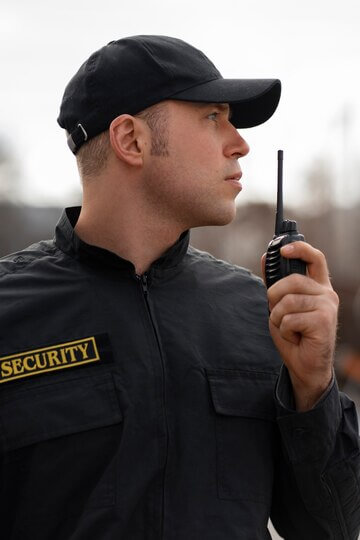 Hire Security Guard Companies Melbourne
Are you in search of the most reliable and professional security guard companies in Melbourne? Your search ends here. We are your trusted partner in securing your assets, properties, and ensuring the safety of your personnel. As one of the leading security companies in Melbourne, we offer a comprehensive range of security solutions tailored to meet your unique needs.
Your safety and security are our primary concerns. Don't compromise on the protection of your assets and loved ones. Contact us today to discuss your security needs and receive a personalized quote. With our dedicated team of security experts, you can rest assured that you are in capable hands, ensuring your peace of mind and the protection you deserve.
Remember that the quality of the security services you receive depends on the expertise and professionalism of the security guards and the company you choose. Take your time to select the most suitable security provider for your needs.
Security guards conduct regular patrols to monitor the premises, identify suspicious activities, and deter potential threats. 
Dedicated & concierge security
Security guards often act as a point of contact for visitors, customers, or employees.
Professional security companies can tailor their services to meet your specific needs.
Transparent, always-on technology
Security guards are equipped with advanced technology & surveillance equipment to closely monitor and record activities on the premises.
Trained security personnel are well-prepared to handle various emergencies, from medical incidents to fire outbreaks.
Do you want more information on our services? Or maybe you just want a few simple questions answered? Whatever concern you have, contact us. Our lines are open 24/7 to answer your queries.