Hire Event Security in Melbourne
When it comes to ensuring the safety and security of your event in Melbourne, trust the experts at Security Services in Melbourne to provide top-notch event security services. Our team of highly trained security professionals is dedicated to delivering a seamless and secure experience for your guests, so you can focus on the success of your event.
Our event and party security services are trained to handle a wide range of situations, from the minor threat of a gate-crasher to the more chaotic problems that can arise from large crowds or guests under the influence of alcohol in order to keep the venue safe and secure. Our crowd controllers and corporate security services will provide unrivalled function protection.
Whether you're planning a corporate conference, a high-profile gala, a music festival, or any other type of event in Melbourne, you can trust security  company in Melbourne to provide the 24/7 security solutions you need to make it a resounding success.
Contact us today to discuss your event security requirements and request a quote. Your safety and peace of mind are our top priorities.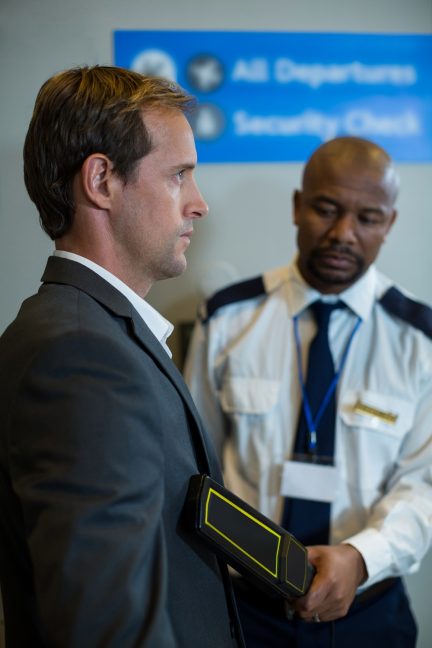 Why Choose Us for Crowd Control and Event Security?
Choose our event security services for unmatched peace of mind. Our team of seasoned professionals is dedicated to ensuring the safety and security of your event. We craft customized security solutions tailored to your event's unique needs, harnessing cutting-edge technology and employing friendly, approachable staff to create a positive atmosphere.
Experienced Security Personnel
Our security personnel are well-trained, experienced, and certified, ensuring they are equipped to handle any security challenges that may arise during your event.
Friendly and Professional Team
Our security personnel are not only highly skilled but also friendly and approachable, creating a positive and reassuring presence at your event.
We understand that every event is unique. That's why we work closely with you to create a customized security plan that addresses your specific needs and concerns.
Crowd Controller Melbourne
We specialize in crowd management techniques that ensure the smooth flow of attendees and prevent any potential issues.
Integrated Security Measures
Our security services encompass a wide range of measures, including access control, crowd management, threat assessment, and emergency response planning.
In the unlikely event of an emergency, our team is well-prepared and trained to respond swiftly and efficiently, minimizing any potential risks.
State-of-the-Art Technology
We leverage cutting-edge security technology to enhance the safety of your event. This includes CCTV surveillance, metal detectors, and communication systems to ensure seamless coordination.
Reputation for Excellence
With a proven track record of delivering top-tier event security in Melbourne, we have earned a reputation for excellence in the industry.
Have peace of mind knowing that the security of your event or place is in the hands of our expertise.
CALL US TODAY - 1300 660 324
Crowd Control Security Melbourne
We provide crowd control security in Melbourne and can help ensure the safety and security of your events, venues, and public spaces. Our trained and experienced crowd control security officers are skilled at managing large crowds and preventing incidents by monitoring access points, checking for prohibited items, and responding to security incidents as needed. They are also skilled at providing information and assistance to event attendees, and collaborating with other security personnel and law enforcement as needed.